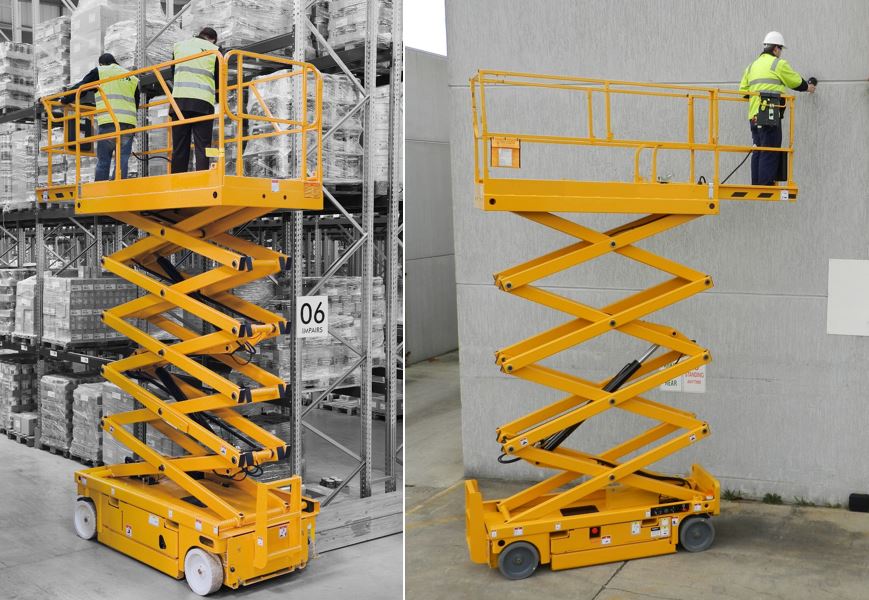 Courtesy-Working At Height Ltd
The Mobile Elevated Work Platform (MEWP) has set requirements for workers and employers to ensure maximum safety. The employers are bound to assess workers before they start working with the machines.
The code of practice states that an employer cannot hire an inexperienced or untrained person to handle the equipment. In order to ensure safety of the workersmust be trained and experienced. The EWP unit courses are required for workers; once they have cleared these courses they are eligible for handling elevating machinery.
If you want to apply for the MEWP course you must be 16 or above. All attendees appearing for the test are expected to be experienced in using elevated work platforms. If English isn't your first language then an IELS with 5.0 bands and above is required.
The duration of this test is usually 1 day as there is a standard theory unit and 2 practical units.
A total of 8 trainees at max are allowed for the standard course and 6 trainees per practical course.
The course costs around $450 excluding tax per individual. This cost includes the registration for the standard test as well as certificates and other learning materials.
Over the years, the number of fatal accidents caused by elevated working platforms increased. To counteract that, the state came out with several laws prohibiting inexperienced and untrained workers from operating the equipment. The laws aren't only restricted to workers, in face employers as well as supervisors are also responsible for creating a safe working environment.
These courses are meant to train workers to ensure everyone's safety on ground.